Students at CCCTC are all participating in a service project where they are taking part in the "100,000 Thank-Yous project" where they are part of hundreds of thousands of people across the country sending thank you notes to our troops overseas!
Culinary Arts 2nd Year Students recently learned how to fabricate chicken. They then used the chicken to make various chicken dishes, including Chicken Cordon Bleu.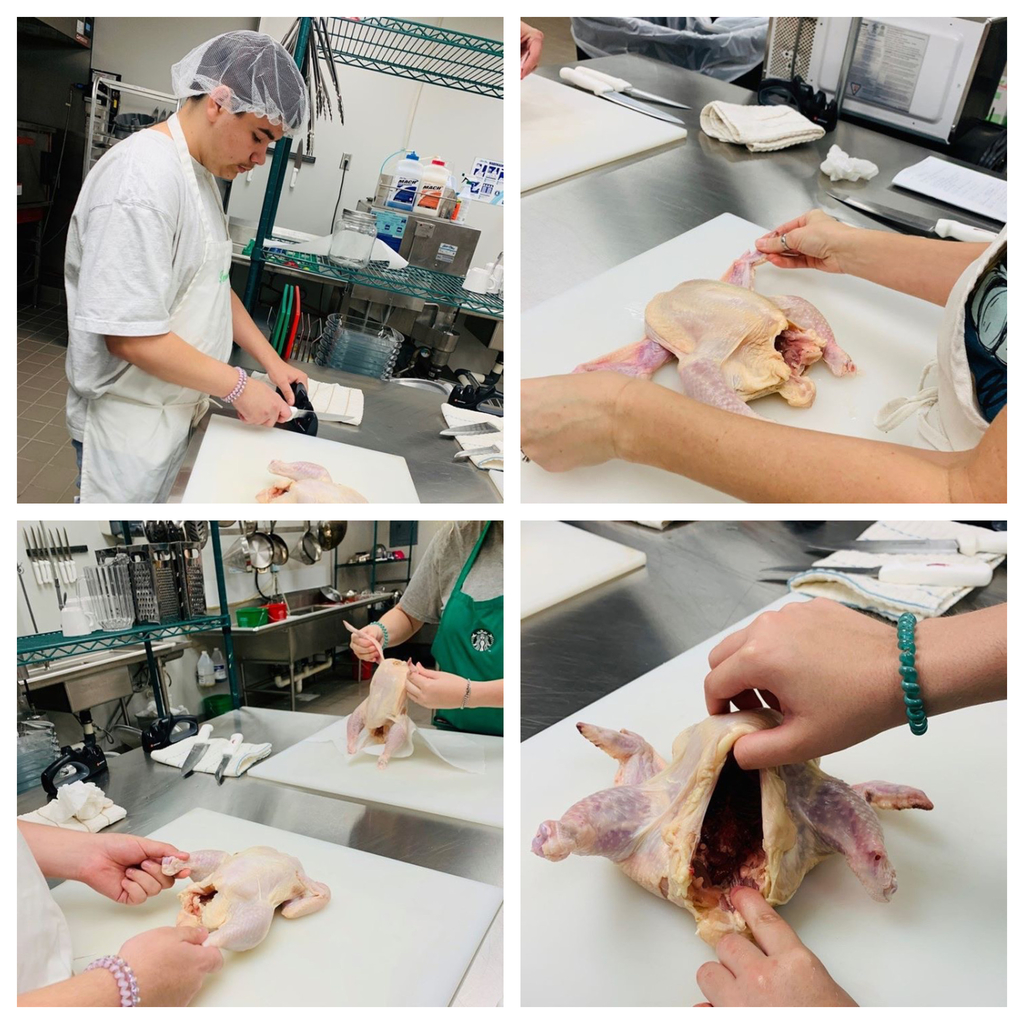 La'Genesis Johnson signed with Alcorn State University to play basketball. La'Genesis was also named a 2019 Dandy Dozen for Basketball. #ChargerNation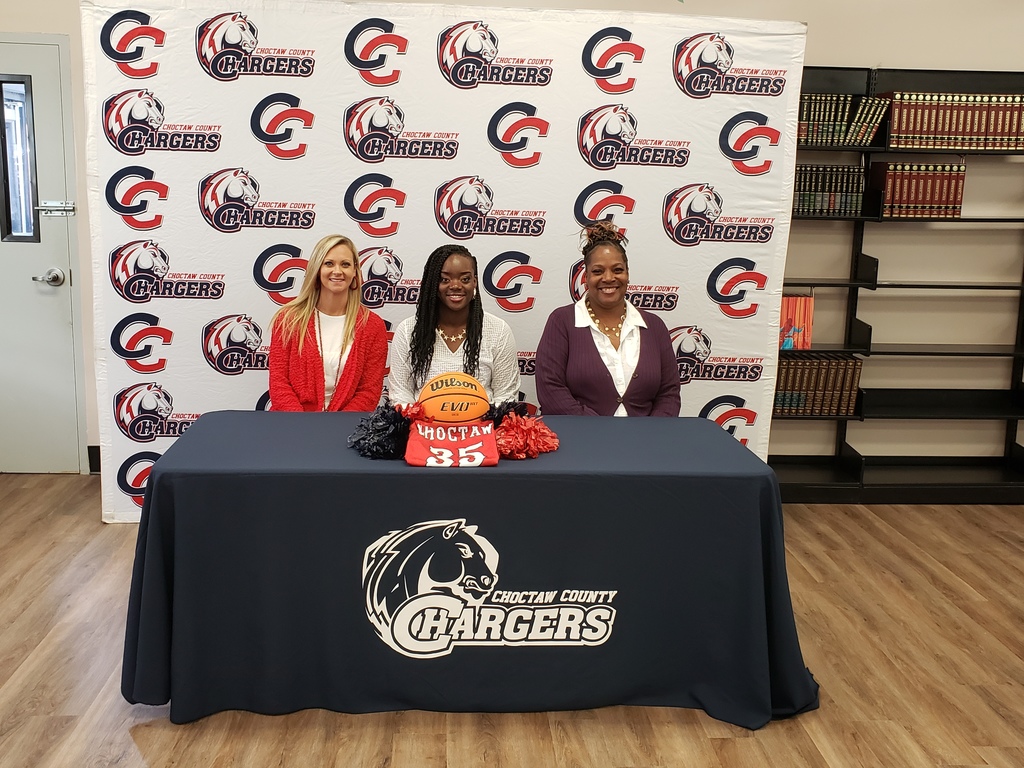 Mrs. Goff's 1st period class won donuts and orange juice this morning. They were the first class to answer a trivia question about the Veterans' Day program from Monday. #ChargerNation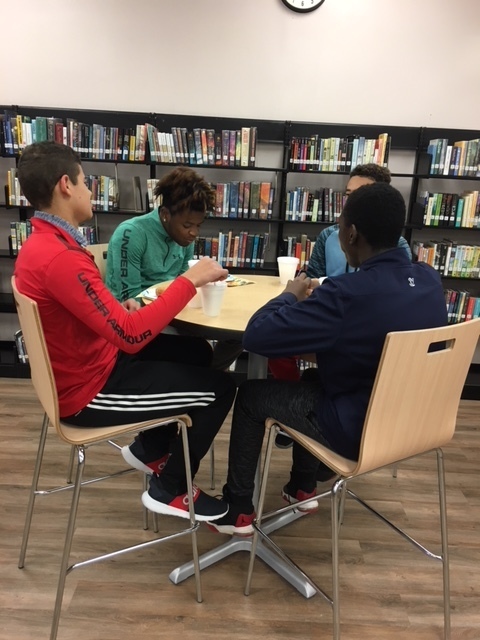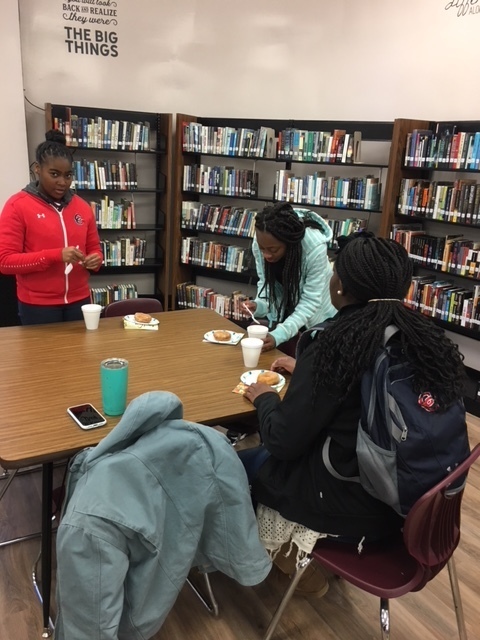 Students practiced their sterile technique skills while surgically carving "Patient Pumpkin".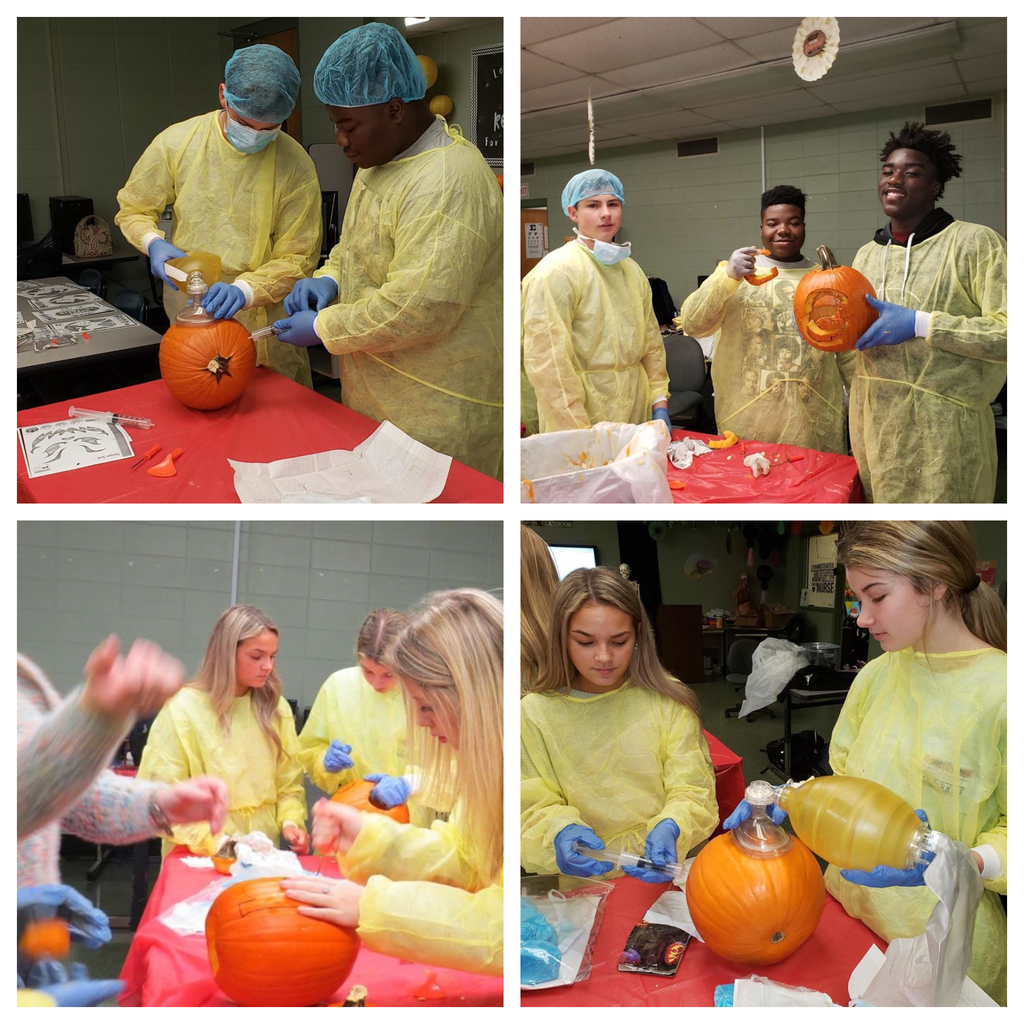 Ackerman Elementary School had staff members from Cadence Bank visit the school on Tuesday. The presenters discussed finances, how to manage money, and even discussed using debit and credit cards. The students learned a lot and were able to ask questions to the bank staff.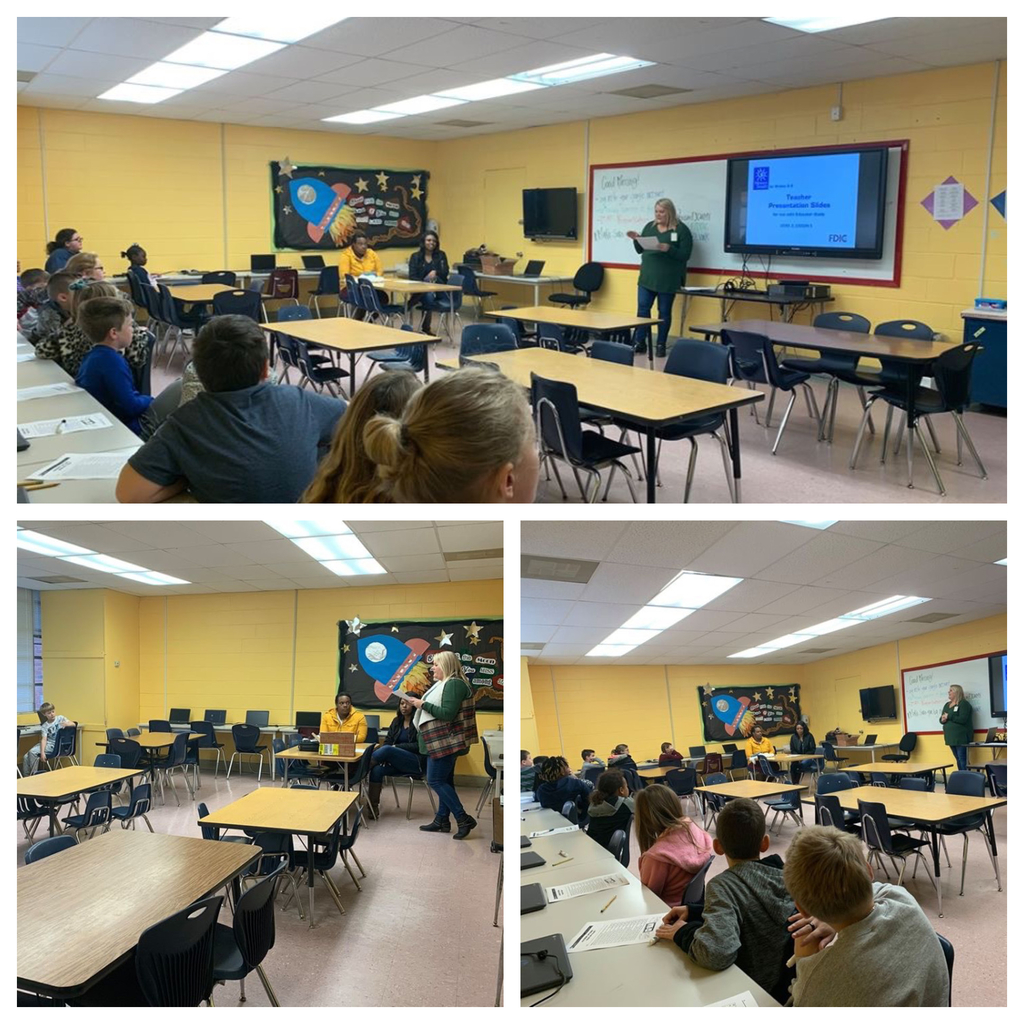 Students in Health Science are learning the importance of communication as a healthcare worker. The students partnered up and played a game here one student was given a picture and instructed their partner how to draw the image.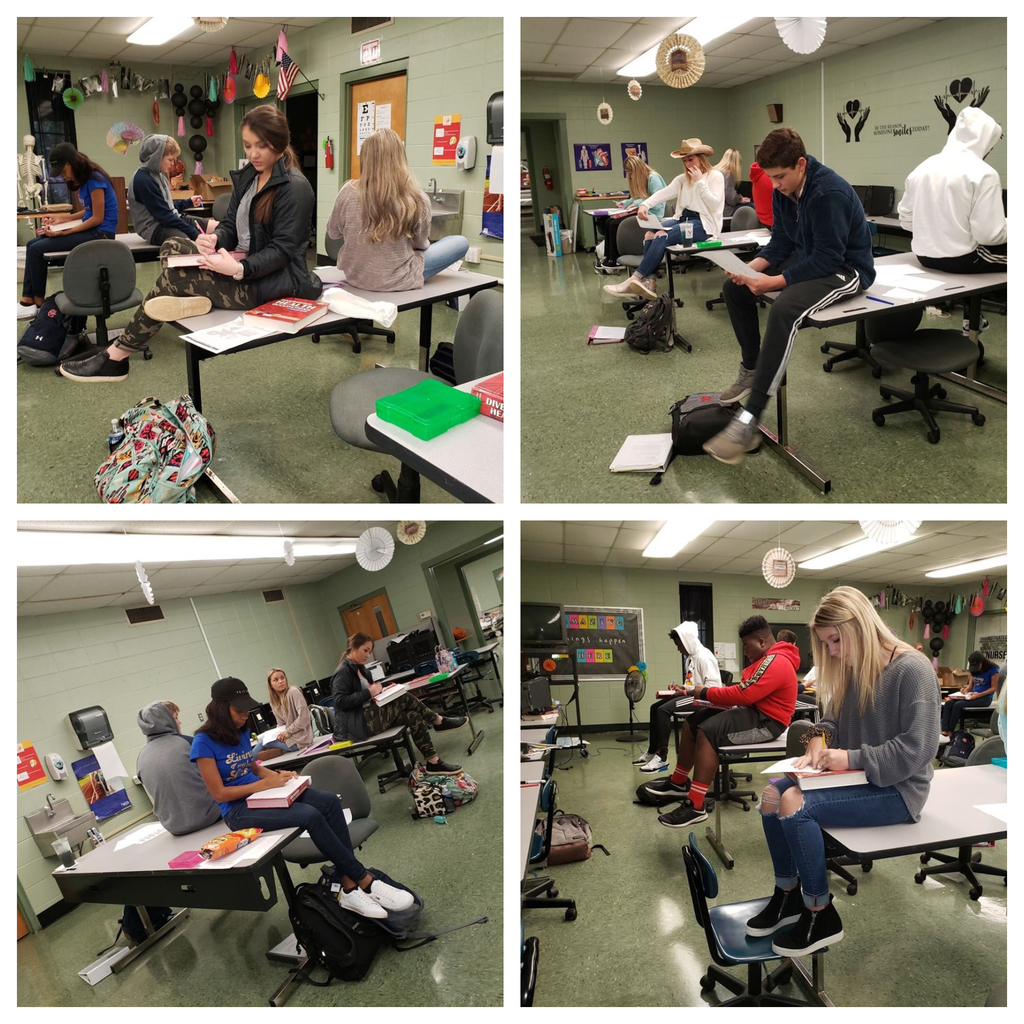 Joe McKnight recently visited CCCTC classes and spoke to students about the opportunities available through the Army National Guard.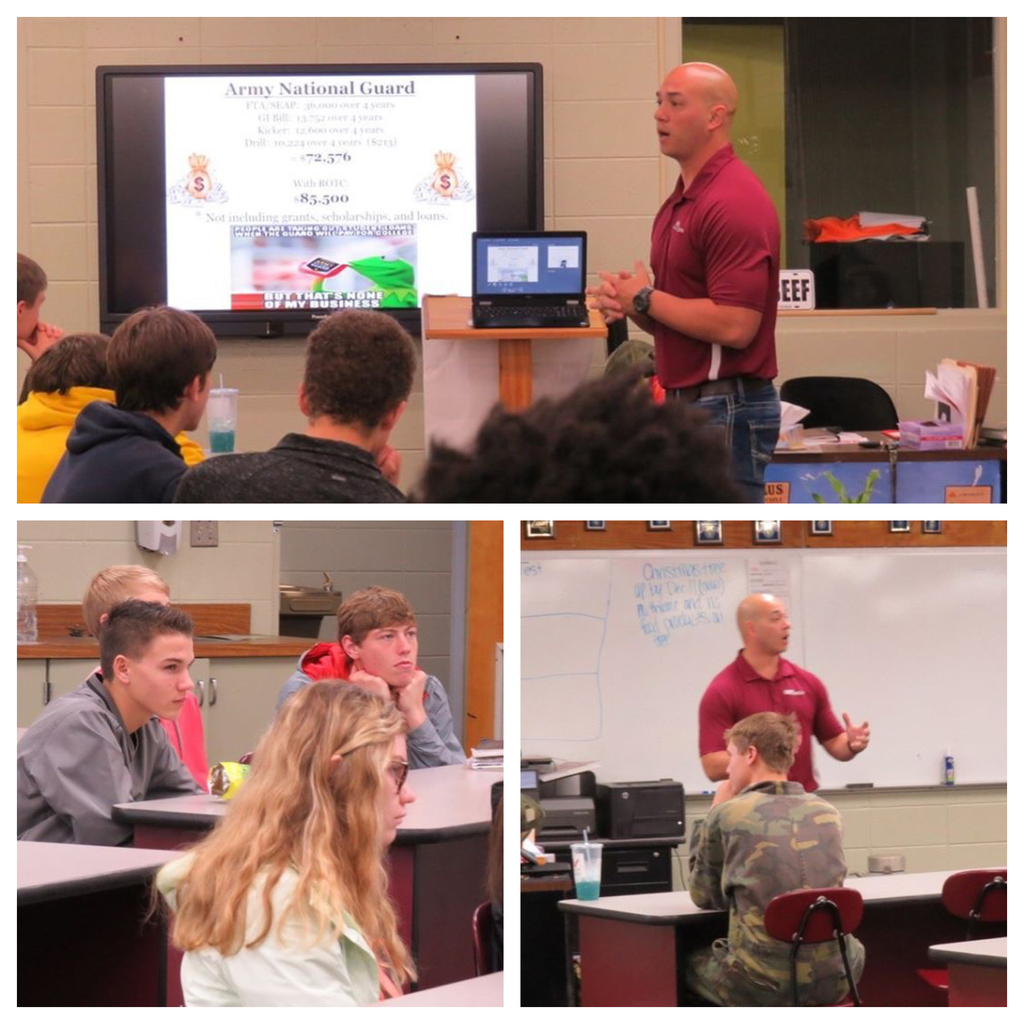 Coach Smith has 5th graders at Ackerman Elementary School rocking with a game of dodgeball. These students are having fun with one another and their teacher!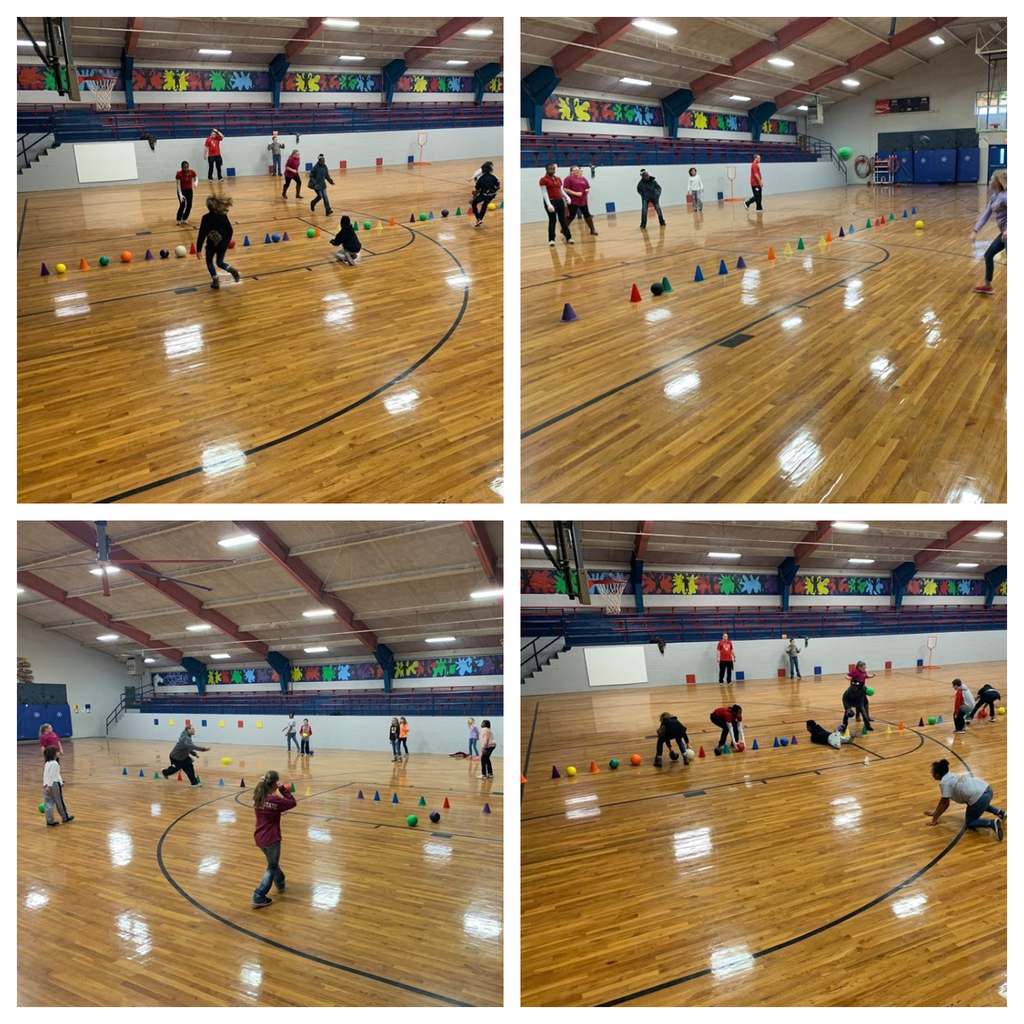 Culinary Arts students recently took a trip to Weidmann's Restaurant and Hotel and Restaurant Supply Store in Meridian, Ms. In addition to enjoying a well-prepared meal, students got see the behind the scenes operations of the hotel and restaurant!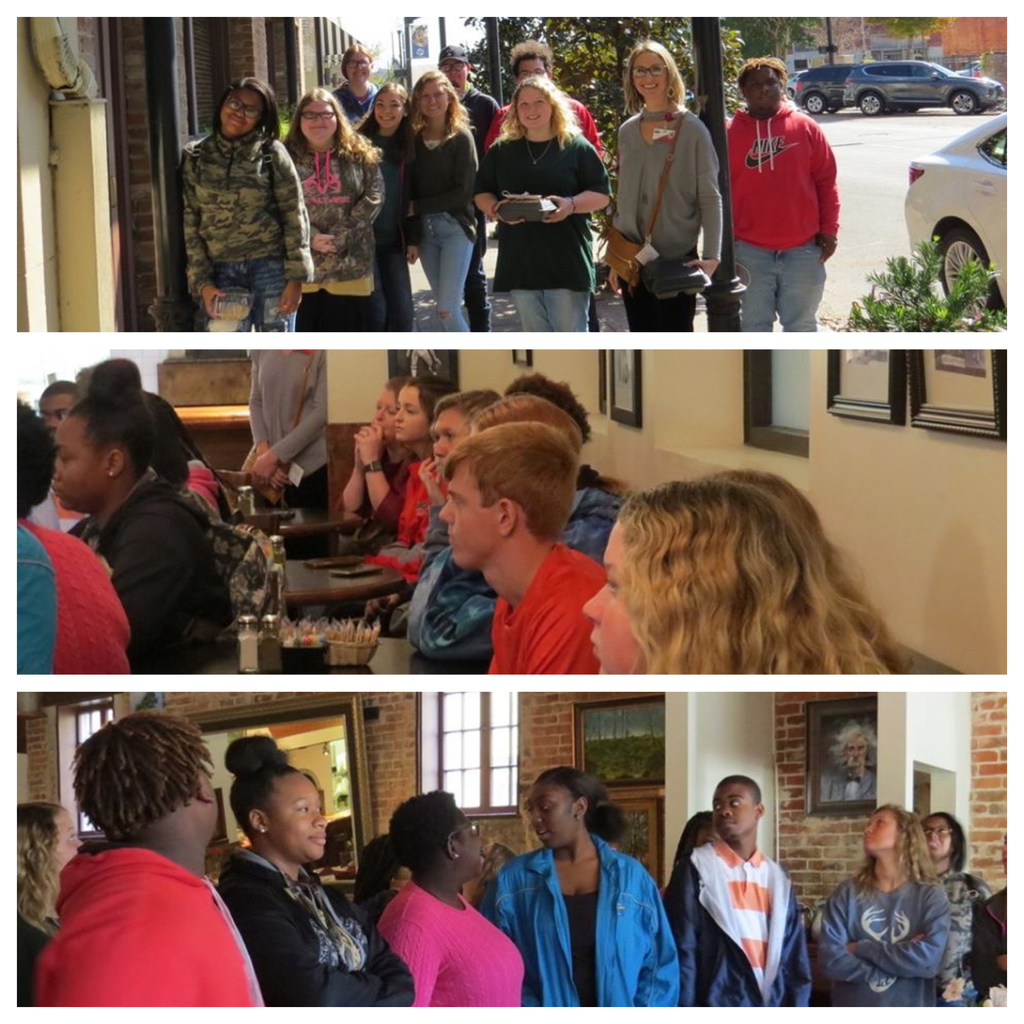 CCCTC Sports Medicine students learned how to safely spine board an injured athlete using the log roll and six man lift techniques. The students secured the injured athlete to the spine board in preparation for transport via ambulance.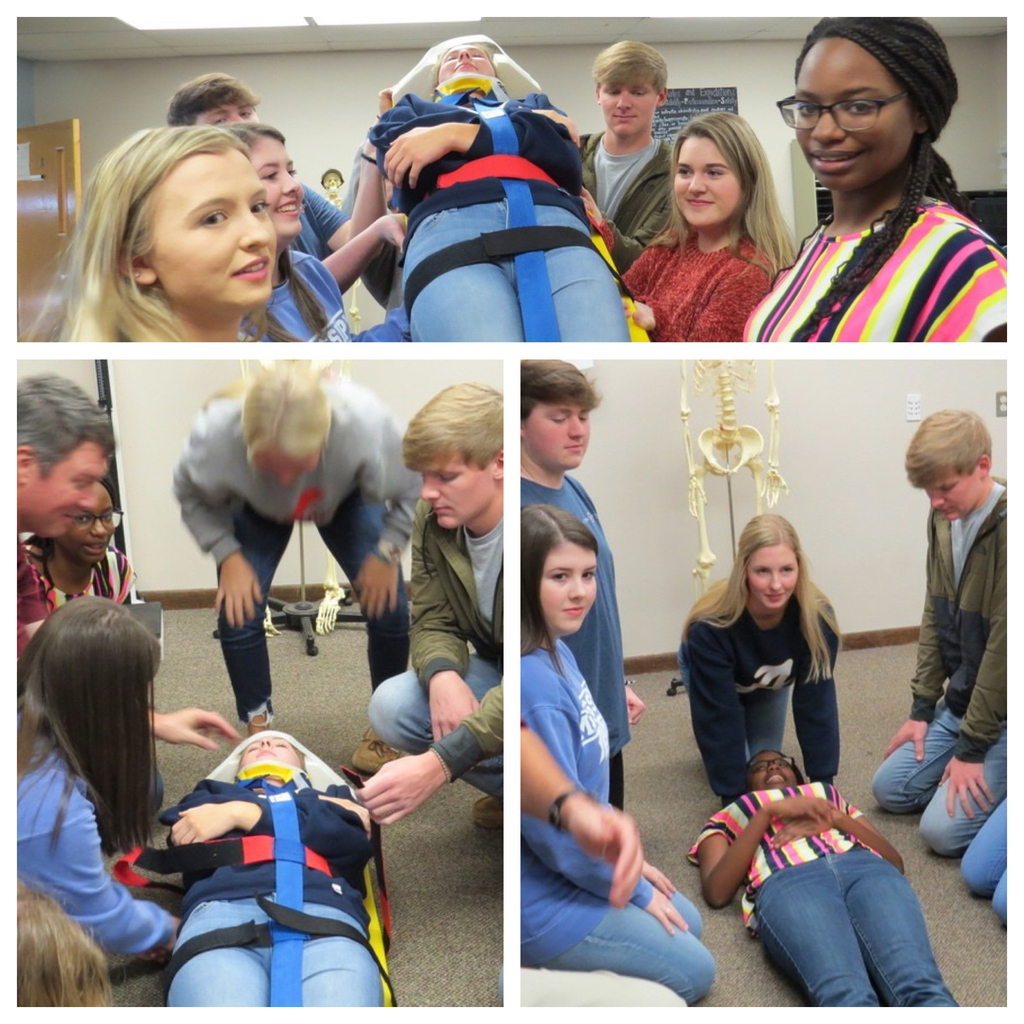 2nd Year Culinary Students from CCCTC recently visited MSU and toured the dairy farm, meat lab, and dairy plant!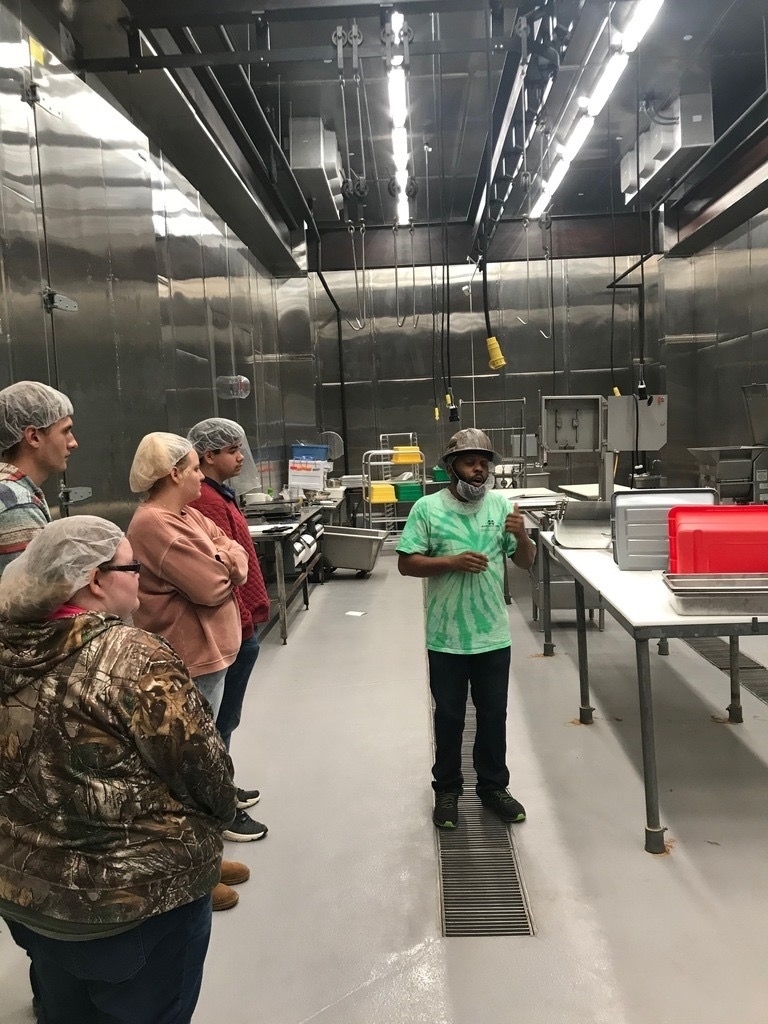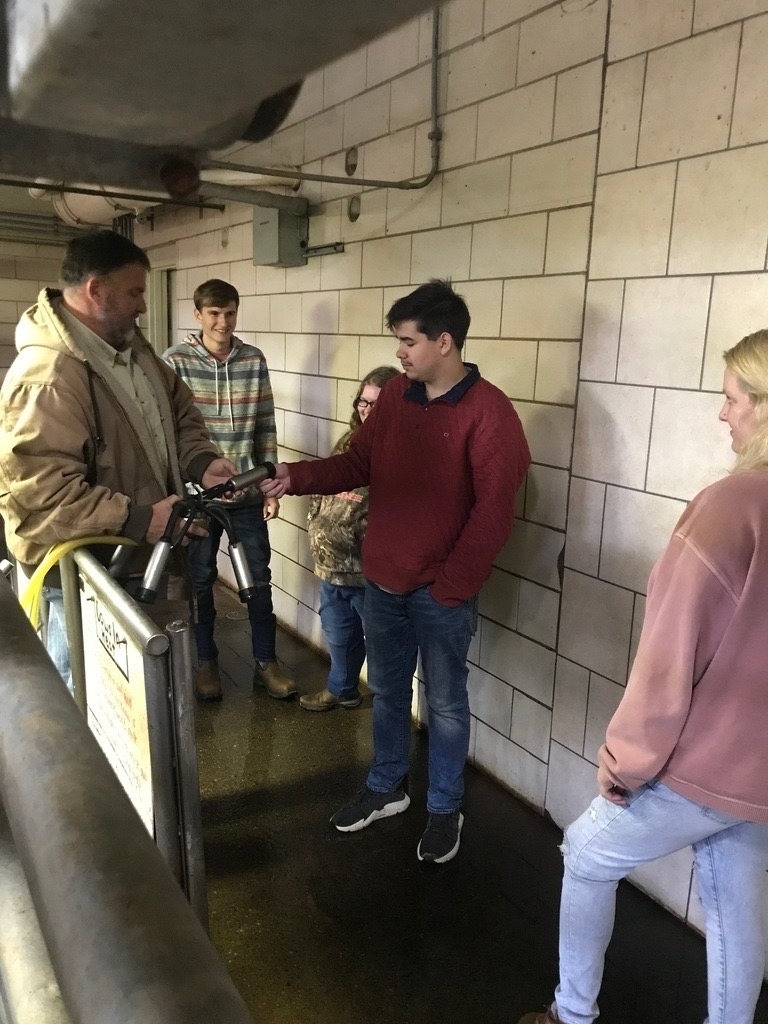 Congratulations to the CCHS Band on receiving a $4000 grant today from the 4-County Electric Power Foundation. Exciting times for Mr. Bruce Dobbs and the Pride of Choctaw County!
The Pre-K students at Weir had a good time singing with Kindergarten!
Mrs. Joelie Miller, a 5th grade teacher at Ackerman Elementary School, was selected as WCBI Educator of the Week. Mrs. Miller was nominated by one of her students, Destiny Martin. Tune in to WCBI on Wednesday night and Thursday to see the segment!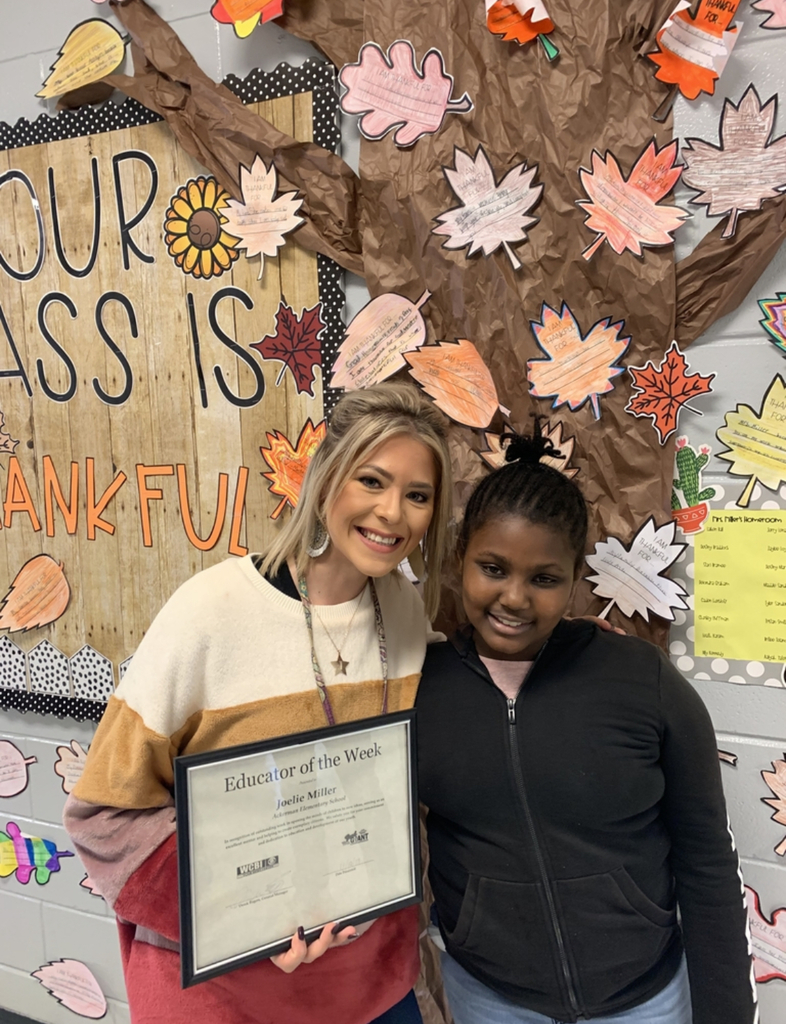 WES wants to thank all of our Veterans for your service. We also want to give a shout out to our very own Julie Chase and not pictures Mark Bunn. We appreciate you!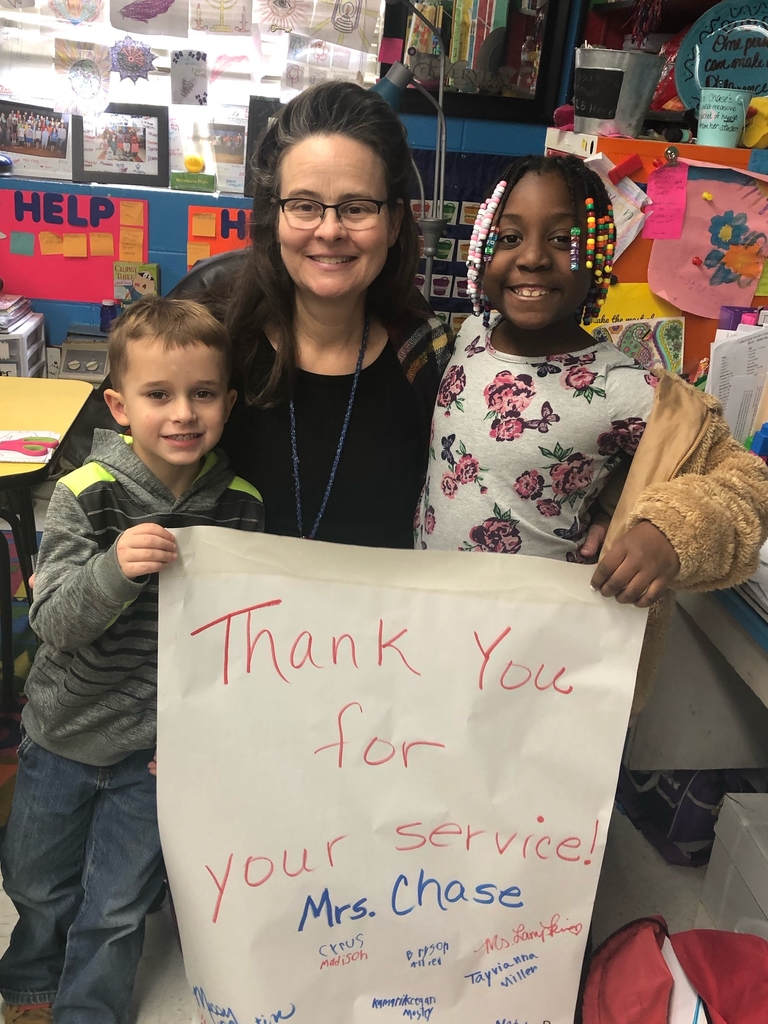 Our Choctaw County School Board members attended the MS School Board Association Fall Leadership Conference in Jackson
Ms. Conerly's and Mrs. Knight's WES Kindergarten class had fun working in their centers.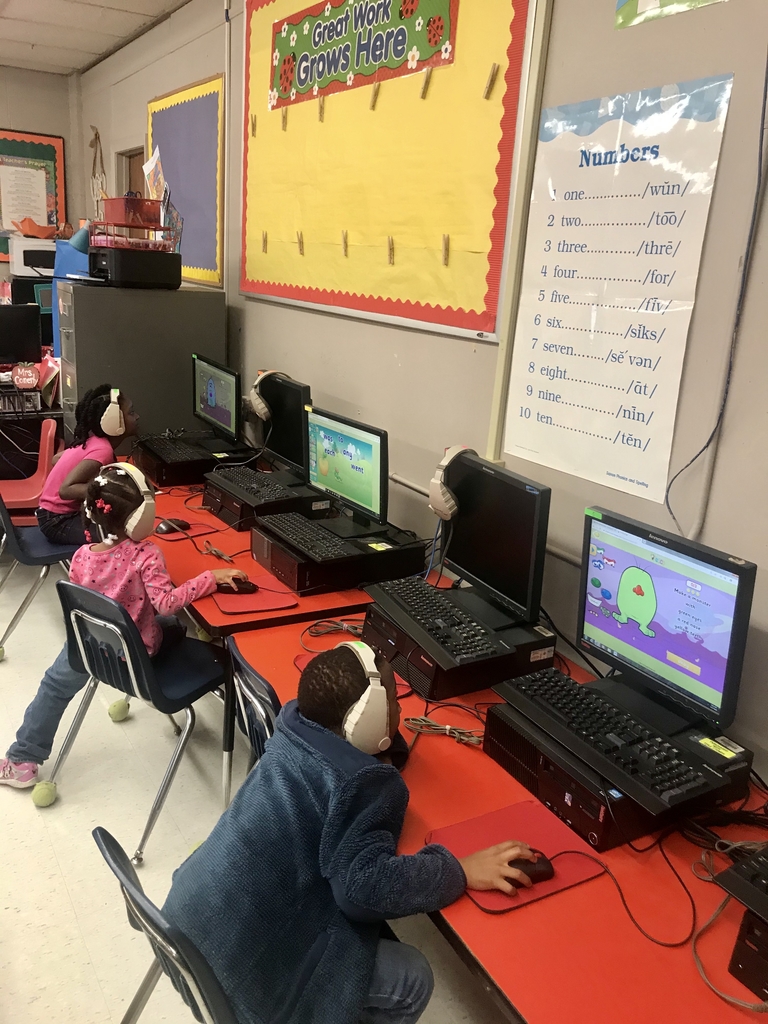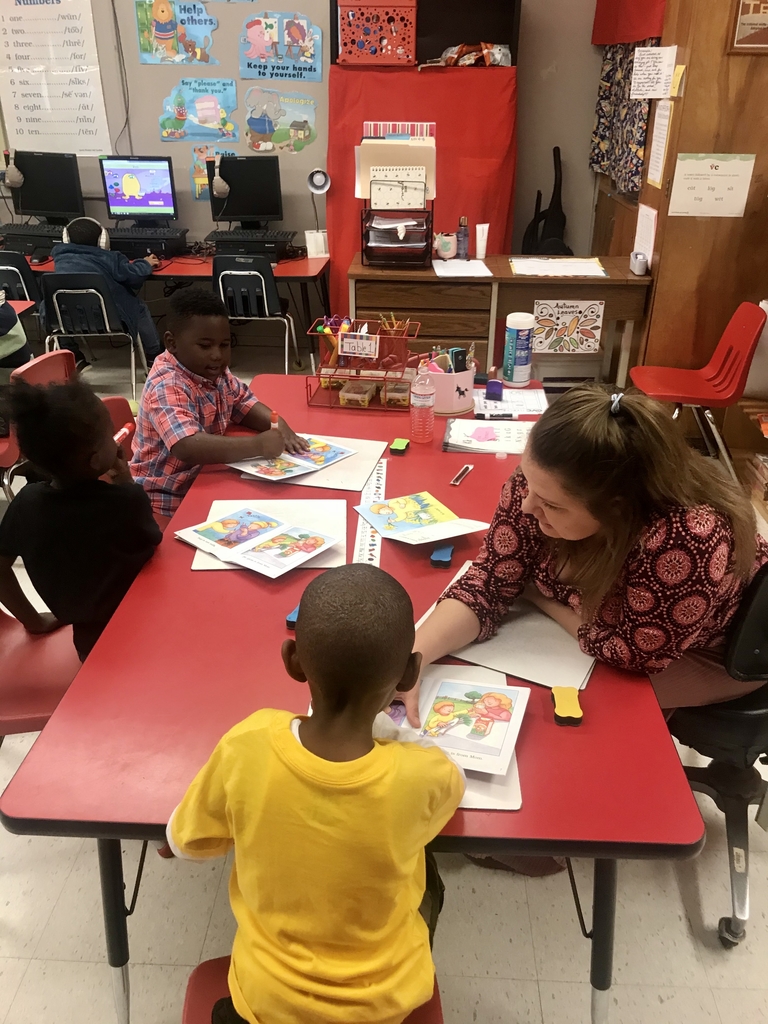 Nurse Karla came to visit Mrs. Lisa's and Mrs. Margie's PreK students at Ackerman Elementary today to show us how to wash away the germs so we do not get sick. She showed us how germs spread and taught us a song to sing when washing our hands. Everyone received their own "Germ Pro" badge!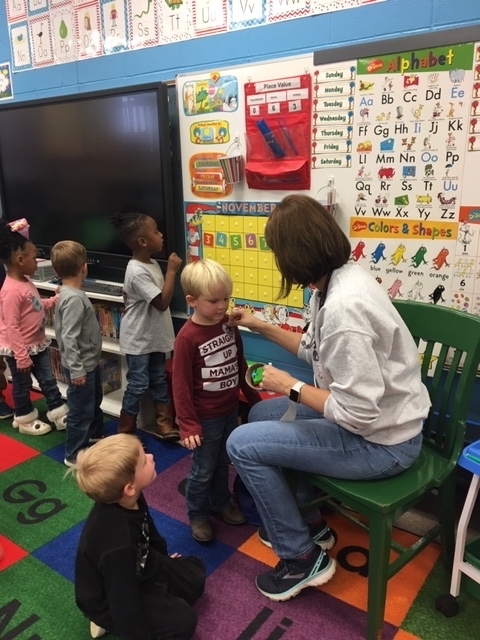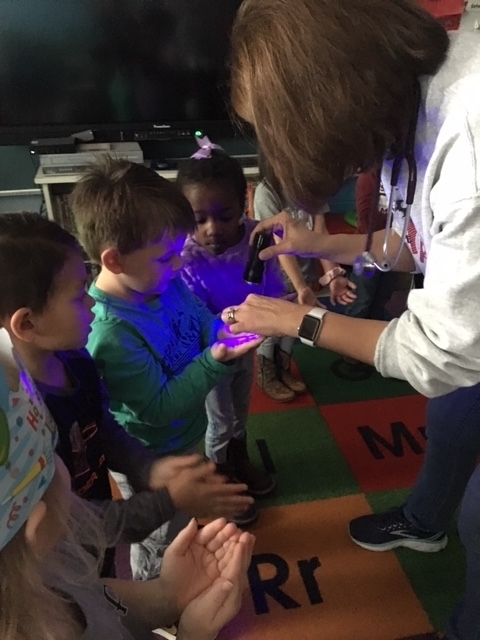 Veterans Day program today at the Ty Cobb at 10 A.M. Come join us.