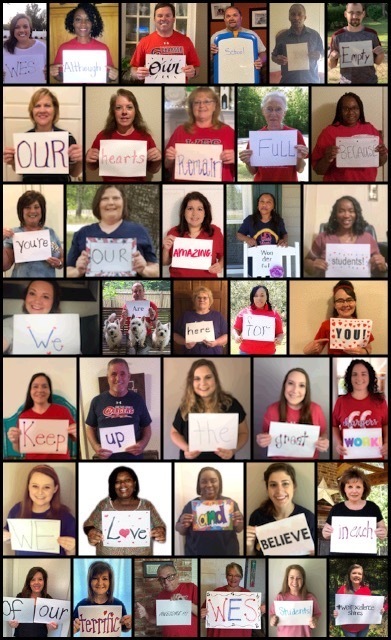 WES Picture Quilt - What does it say?
Julie Chase
Tuesday, April 28, 2020
WES Staff and Teachers wanted to send all WES Students a note. The picture quilt was a team effort. Thank you, Mrs.Talley for putting the picture quilt together. We are all learning new things and this was one of them!
WES Although our school is empty our hearts remain full because you're our amazing wonderful students! We are here for you! Keep up the great work! We love and believe in each of our terrific awesome WES students! #WeirExcellenceShines