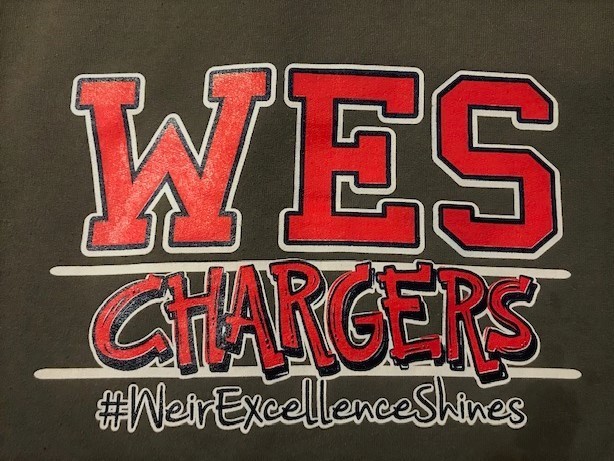 WES Check it out - Activities & Links
Julie Chase
Monday, April 13, 2020
WES April 13th - 17th 2020
Monday, April 14th 2020 – Read & Draw
Keep reading on the sites you are able to get on: audio.com; getepic.com; or scholastic.com about families or friends. Read magazines, newspapers, or books that you have at home.
Pre-K through 2nd Grade: Mrs. Vaughn will be reading a Pete the Cat book to you…watch for the link
3rd & 4th Grade: Read a Book or listen to a book on audio.com or EPIC.com or scholastic.com about families or friends.
5th & 6th Grade: If possible, read, A Bridge to Terabithia on Epic.
https://www.getepic.com/app/read/66483
If unable to read on Epic, here is a link for the book on YouTube:
https://www.youtube.com/watch?v=lc8_6NSfneo&list=PLXMStnTskDBHtDxPHGZjFbQE1v2h1EnMl
Art
Pre-K – 6th grade: 2 different art projects to do with your family. 1. You will need a coffee cup and some string. You can fill your coffee cup 1/2 way with bird seed, crushed crackers or loaf bread pulled into tiny pieces.
Link: https://youtu.be/O9o2lBJvUnY
2. Younger students can trace their hand and have parents or an older brother or sisters help with the drawing! These are so neat! I hope you have fun with this!!!
You tube: 10 Drawings from numbers for kids
Tuesday, April 30th 2020 Time Capsule Writing
Write about your Family and Friends (so you have a memory in time about this school year).
Pre-K: Draw 10 eggs on a piece of paper. Parents write one color word under each from flash cards. Have child trace the color word and color the eggs the correct color.
Kindergarten: Write two to three sentences about what you did during Easter and draw a picture too.
1st & 2nd Grade: Create either by drawing or making a cut out of how they can Be a Rainbow in a Friends cloud and how they can Be a Rainbow in a Family members cloud.
3rd Grade: Write a letter to a family member telling them how much they mean to you. Tell them what you love the most about them and some things that you love to do with them.
4th Grade: Interview your parent or grandparent. Ask them some of the following questions and some of your own, then write their responses down on paper.
What is your full name?Where were you born?
What were your favorite activities growing up?
Did you have any pets? What were they?
Do you have any special memories of growing up?
If you could go back and talk to yourself when you were in 4th grade, what would you say?
5th & 6th Grade: Create a journal writing describing a fun adventure you and your family and/or friends have had.
Wednesday: April 15th 2020 Science Experiment: with family - you will need a rug or your hair, an aluminum can, and a balloon for each person wanting to race the can. Here is a link to Mrs. Chase and her son racing their aluminum cans. Have fun!
Link to video: https://youtu.be/2zO76_N6gZg
Supplies: Balloon and aluminum can.
Thursday: April 16th 2020 Math
Pre-K Highest Number Game: Play a game with your child using a deck of cards. Each person draws a card and let the child determine which is the highest number. The child then counts to that number.
Kindergarten Addition & Subtraction Game. Use a deck of playing cards to add and subtract! Take turns drawing cards. Draw two then add them or subtract them.
1st & 2nd Grade: The Greater than Less than Game. Use 1 to 2 regular decks of cards. 2-4 Players. Deal 3 cards to each player. Students try to make the largest 3-digit number. The player with the largest number gets all the cards. The Ace can be any number that you want it to be – it is a wild card. The King adds 100 to your number, the Queen adds 50 to your number, and the Jack adds 10 to your number. After all the cards are used – count the number of cards you have and the one with the most cards wins. To play it a different way – just reverse and the one who has the smallest number wins each hand. Have fun.
3rd & 4th Grade: Multiplication Game use a regular deck of cards. Shuffle the cards and deal out the entire deck to everyone playing. The first player will begin by drawing their top two cards and multiplying the numbers to find the product. Write the product down on a piece of paper. Once everyone has used all of their cards, each player will find the sum of the products written down on their piece of paper. Whoever has the highest sum, wins the game!
5th Grade: Make the Most Students can practice basic multiplication facts, finding the highest sum, and practice multi-step problem solving all at the same time. Directions: Select 4 cards from the deck. Make the Jack an 11 and the Queen a 12. (Take out the Ace, Joker, and King) The child must determine which combination of factors will create the highest products that when added will make the highest sum. For example, if they pull a 3, 7, 10, 4. Which two combinations, after multiplying, make the highest sum 3 x 7 and 10 x 4 or 10 x 7 and 4 x 3? The one with the highest sum wins and gets the cards – draw again.
6th Grade: Half the Recipe Here is a fun way for students to practice multiplying or dividing fractions. Start with a simple recipe for a favorite dish. Have them to calculate double or triple the recipe for their next large family gathering and write the new recipe down. Have them then find the amount of ingredients needed to make a smaller portion of the recipe just for them. They can divide it by 1/2, 3/4, 1/3 or 2/3. Create and enjoy!
Friday: April 17th 2020 Character Education: Mrs. Wise is reading a book to you...W e will provide the link for you!